Sea Mouse-ear (Cerastium diffusum)
Advertisement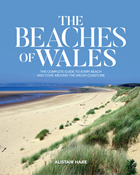 "The Beaches of Wales"
is a comprehensive guide to every beach and cove around the entire coast of Wales. Listing almost 500 beaches, this is an essential guide for visitors, watersports enthusiasts, walkers and anglers. For more information or to order, please click below -
See Inside
Order Now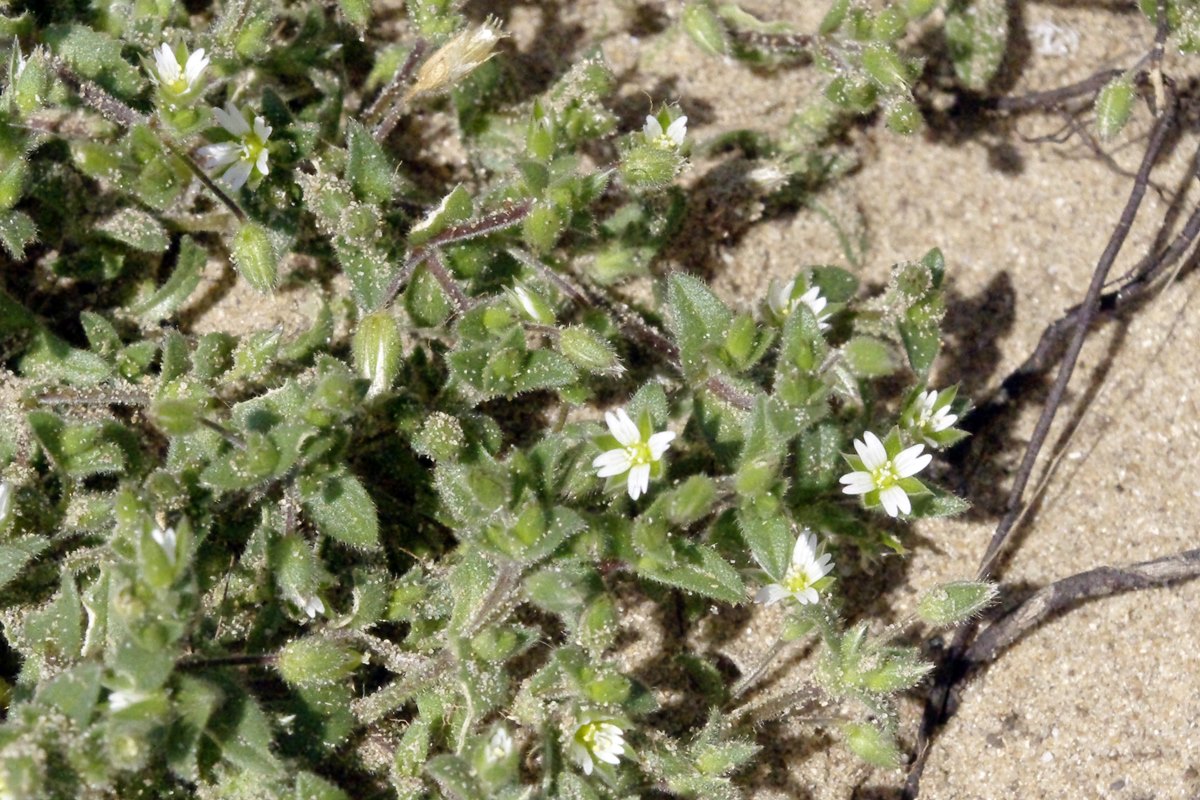 The Sea Mouse-ear likes a sandy soil, and can usually be found on dunes. It flowers between April and July, and has 4 (occasionally 5) deeply notched white petals. The plant is covered in sticky hairs and can also be found on dry grass and walls.