Sea Bindweed (Calystegia soldanella)
Advertisement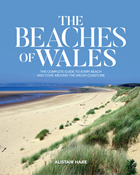 "The Beaches of Wales"
is a comprehensive guide to every beach and cove around the entire coast of Wales. Listing almost 500 beaches, this is an essential guide for visitors, watersports enthusiasts, walkers and anglers. For more information or to order, please click below -
See Inside
Order Now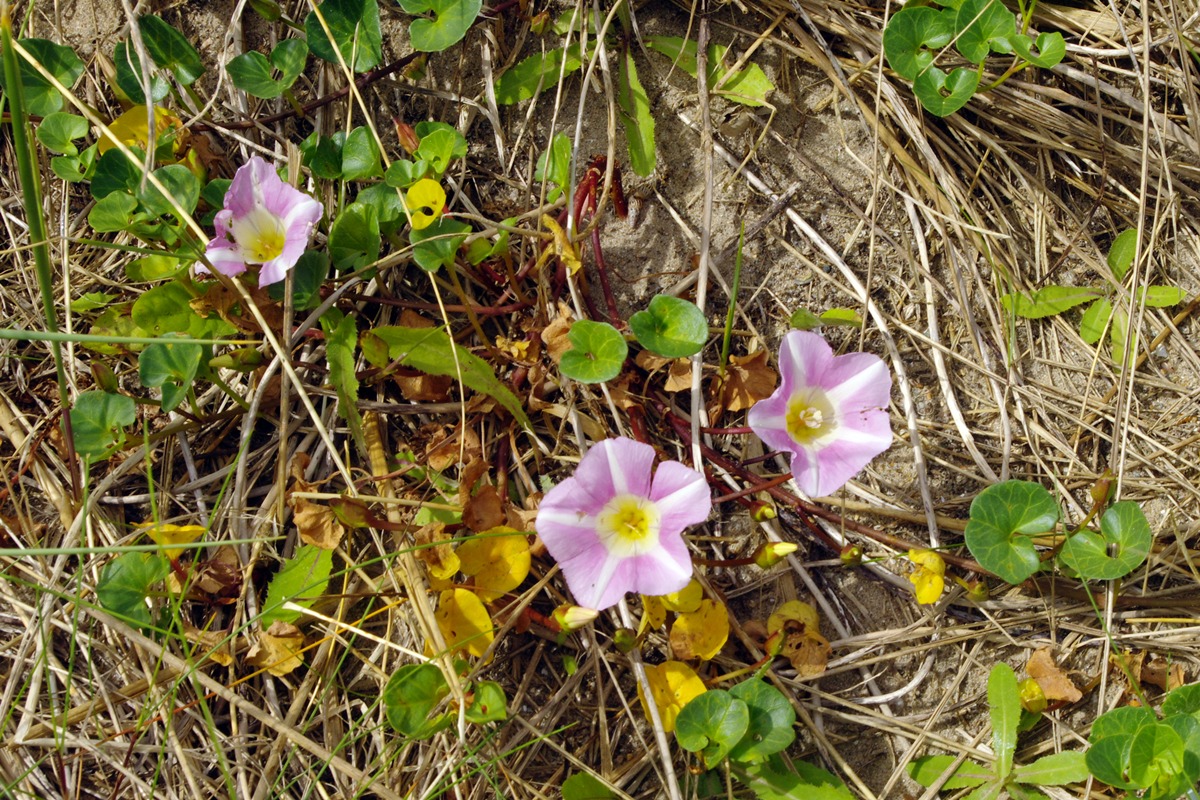 Sea Bindweed is a low, creeping plant of sand dunes and occasionally shingle, which differs from the similar (climbing) Field Bindweed in its pink flowers with 5 radiating white stripes which run to the edge of the flower, and its kidney-shaped fleshy leaves (Field Bindweed leaves are arrow-shaped). The flowers are up to 2 inches across and can be seen from June to August.