Woody Nightshade (Solanum dulcamara)
Advertisement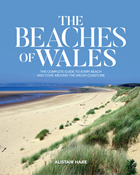 "The Beaches of Wales"
is a comprehensive guide to every beach and cove around the entire coast of Wales. Listing almost 500 beaches, this is an essential guide for visitors, watersports enthusiasts, walkers and anglers. For more information or to order, please click below -
See Inside
Order Now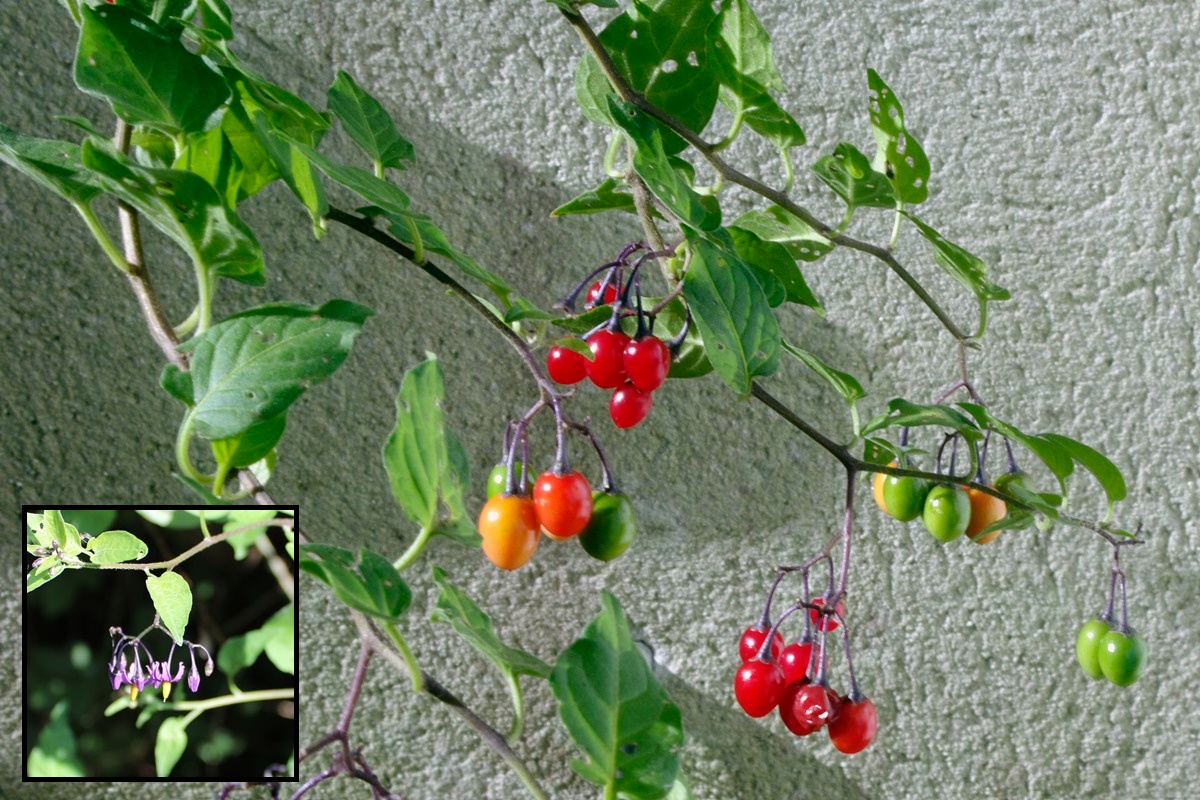 Woody Nightshade or Bittersweet is a very common woody climbing plant of the hedgerows. The leaves are oval and pointed and its distinctive purple and yellow flowers can be seen in summer. These are replaced by the small, oval berries in Autumn which turn from green to orange and finally red as they ripen. The main poisonous constituent is Solanine (C45H73NO15) which can cause convulsions.