Stinking Iris (Iris foetidissima)
Advertisement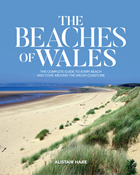 "The Beaches of Wales"
is a comprehensive guide to every beach and cove around the entire coast of Wales. Listing almost 500 beaches, this is an essential guide for visitors, watersports enthusiasts, walkers and anglers. For more information or to order, please click below -
See Inside
Order Now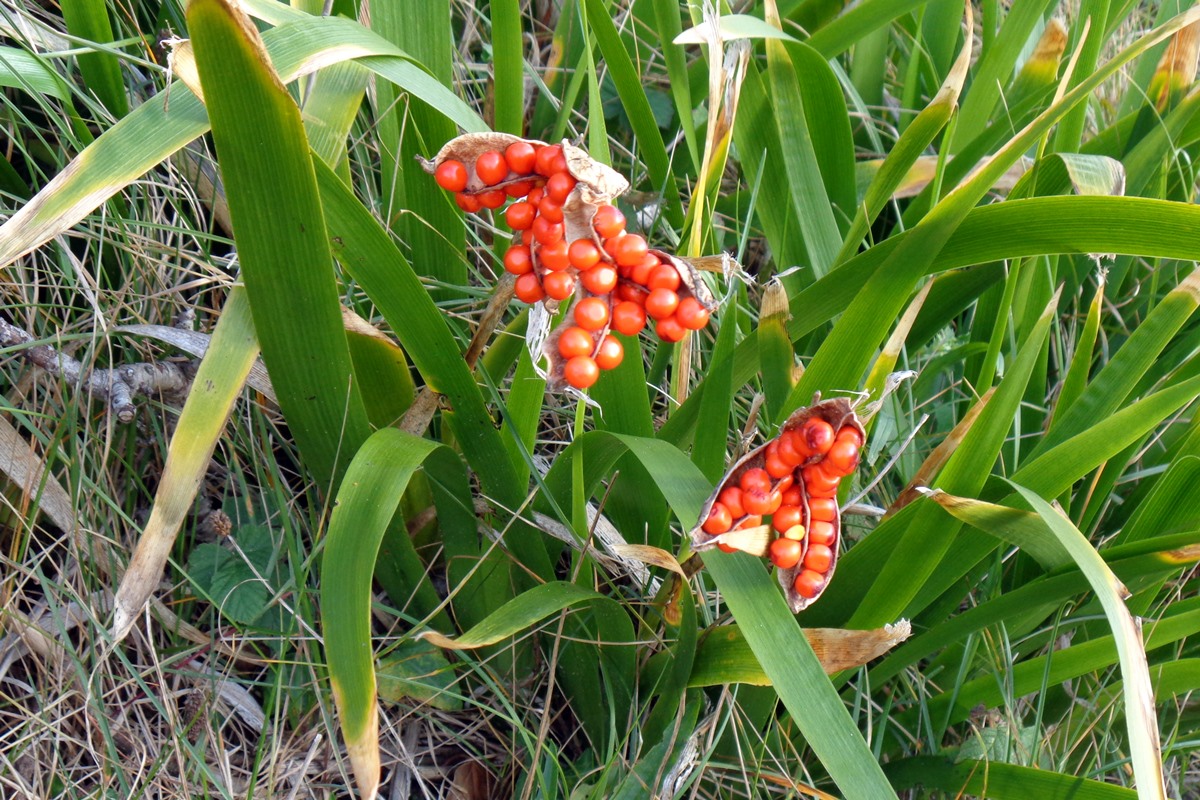 The Stinking Iris or Roast Beef plant is a plant of calcareous soils and is often seen in coastal locations in south Wales. The leaves, when bruised, have a distinctive smell which some liken to roast beef - hence its alternative name. The leaves are long and straight, and in Autumn the bright red berries appear. These are mildly poisonous to humans but can be fatal in animals. The main poisonous constituent is iridin - C24H26O13.