Black Bryony (Tamus communis)
Advertisement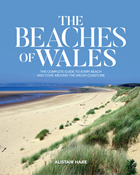 "The Beaches of Wales"
is a comprehensive guide to every beach and cove around the entire coast of Wales. Listing almost 500 beaches, this is an essential guide for visitors, watersports enthusiasts, walkers and anglers. For more information or to order, please click below -
See Inside
Order Now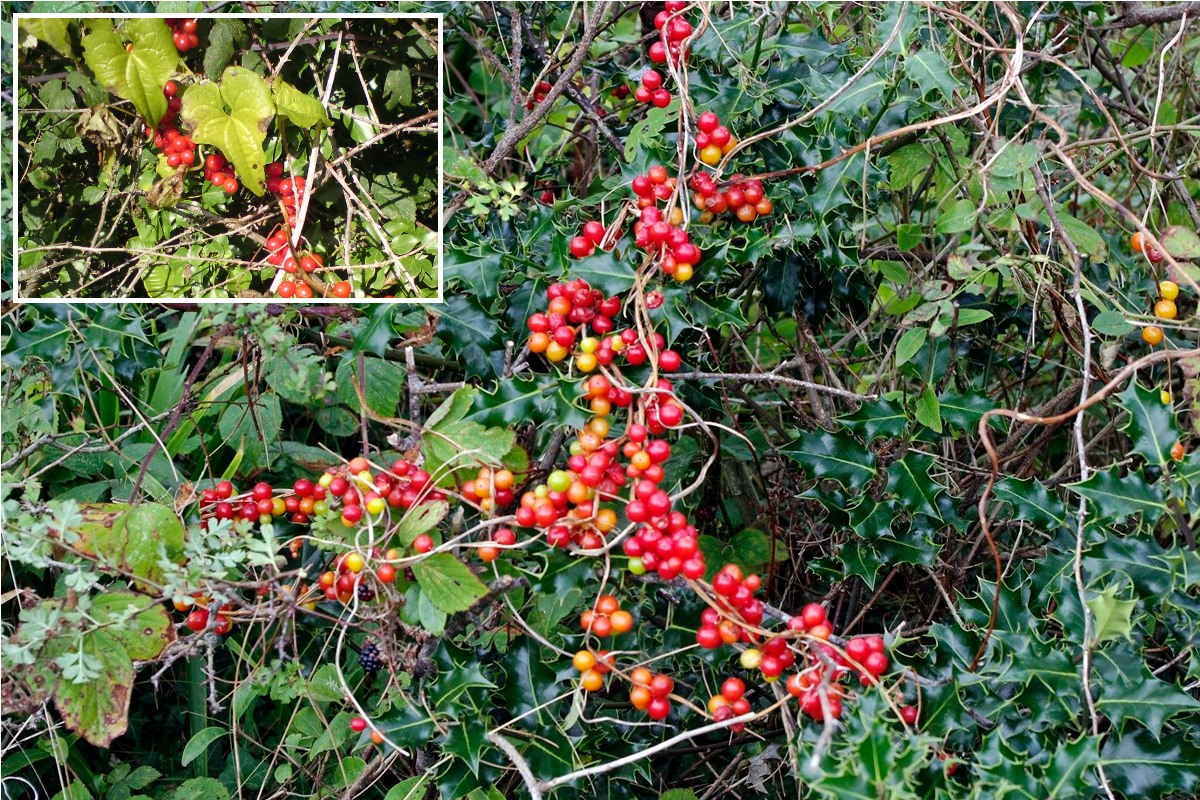 The berries of black bryony can be confused with those of white bryony, but both are poisonous. Black bryony berries are densely packed along its stems, and any remaining leaves are heart-shaped. The stems lack tendrils, and it climbs by twining clockwise around anything which will support it. It is found mostly in hedges and the fringes of woodland. The photo shows the berries supported on a holly.