Cotoneaster (Cotoneaster horizontalis)
Advertisement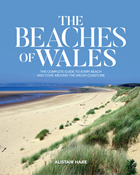 "The Beaches of Wales"
is a comprehensive guide to every beach and cove around the entire coast of Wales. Listing almost 500 beaches, this is an essential guide for visitors, watersports enthusiasts, walkers and anglers. For more information or to order, please click below -
See Inside
Order Now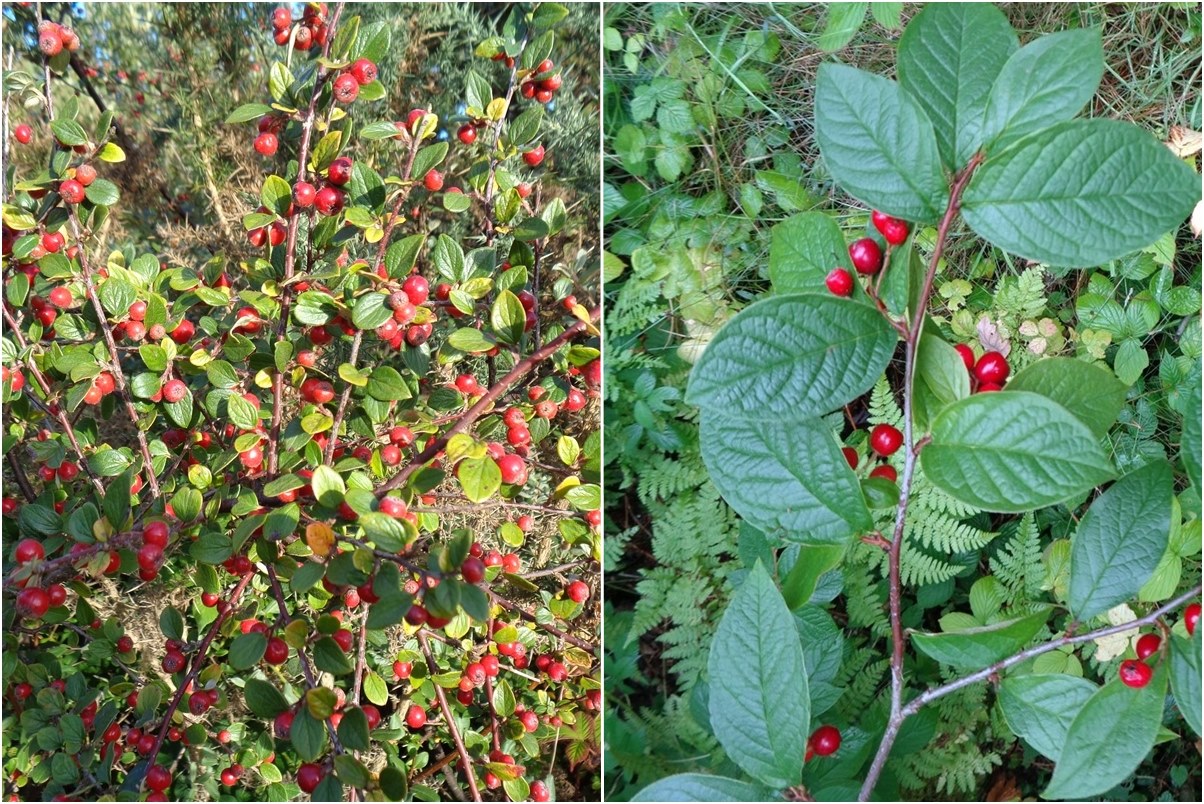 Cotoneaster is a genus of evergreen shrubs native to China and the Himalayas much used for hedging in gardens, but has become an invasive weed in the UK particularly in woodland. There are hundreds of different species: the one on the left in the image is Cotoneaster horizontalis - easily distinguished by its long straight stems, small oval alternate leaves and bright red berries in Autumn. The one on the right is probably Cotoneaster lacteus. The berries are mildly poisonous although a significant amount would need to be eaten to have any adverse effects.