Snowberry (Symphoricarpos albus)
Advertisement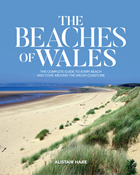 "The Beaches of Wales"
is a comprehensive guide to every beach and cove around the entire coast of Wales. Listing almost 500 beaches, this is an essential guide for visitors, watersports enthusiasts, walkers and anglers. For more information or to order, please click below -
See Inside
Order Now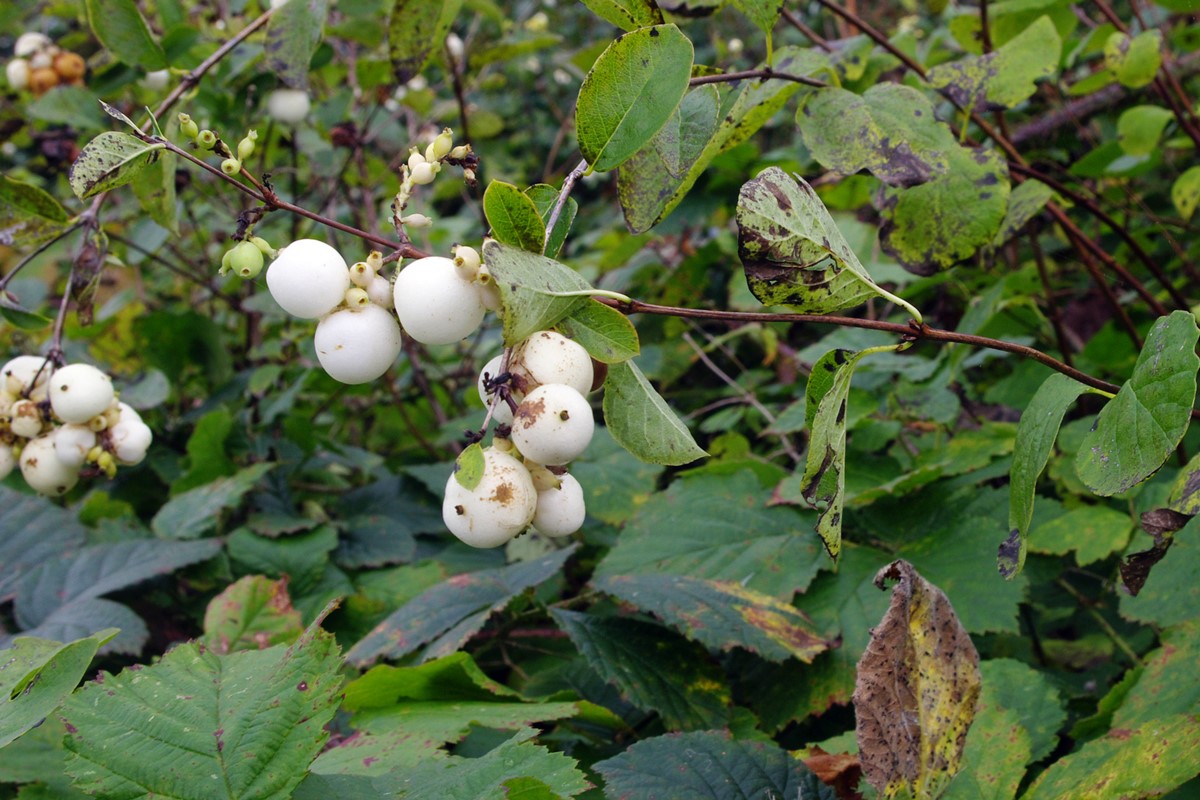 The snowberry is mostly a decorative garden shrub, but can often be seen in hedgerows as a garden escape. The conspicuous waxy white berries are between ½ to 1 inch long and contain two small stone seeds. They're mildly poisonous - containing saponins and Chelidonine (C20H19NO5), but a significant quantity would need to be eaten to cause ill effects. They appear in the autumn, and last through most of the winter - due mainly to the fact that nothing wants to eat them.