Large Necklace Shell (Euspira catena)
Advertisement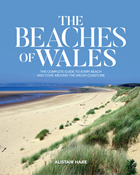 "The Beaches of Wales"
is a comprehensive guide to every beach and cove around the entire coast of Wales. Listing almost 500 beaches, this is an essential guide for visitors, watersports enthusiasts, walkers and anglers. For more information or to order: (currently with 20% off the recommended price of £17.99), please click below -
See Inside
Order Now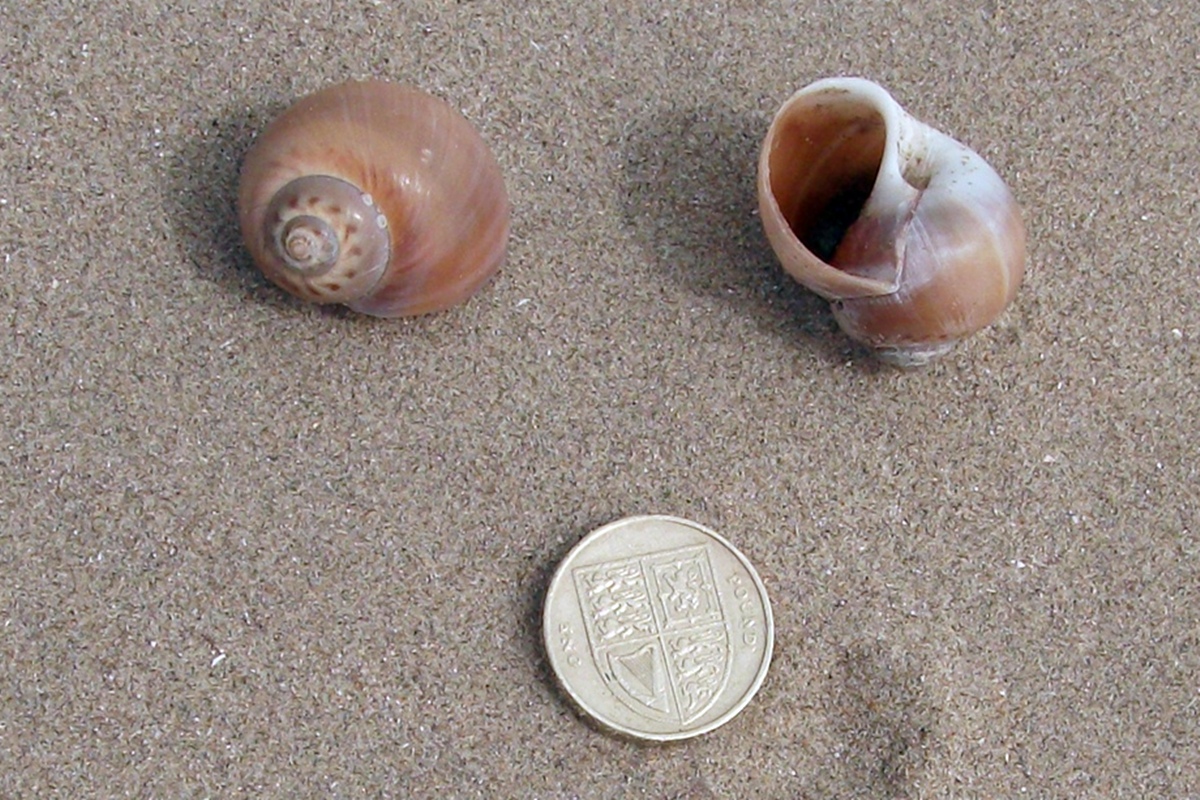 Pale brownish, glossy shell with one row of reddish-brown markings on lower whorls. Large aperture, smaller hole next to it. Grows up to 1½ inches high. Lays its eggs in curls of jelly mixed with sand - these can often be seen on sandy beaches.
Found at Pembrey Beach, Carmarthenshire