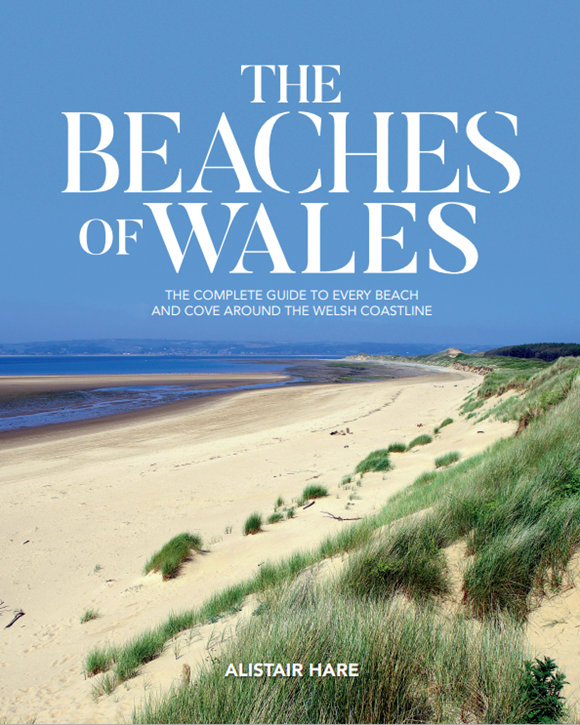 The Book
Bordered on three sides by the sea, Wales has almost 500 beaches to choose from. Although many guides have been published over the years, no guide has included EVERY beach and cove around the entire coast of Wales - until now. "The Beaches of Wales" by Alistair Hare is a unique guide to the entire coast, and will be a must-have for visitors, water-sports enthusiasts, anglers and coastal explorers. Printed in full colour with stunning photography, this is an easy-to-use guide with information on such things as lifeguard-cover, dog restrictions, access and local amenities.
The book is divided into 10 chapters, covering South-east Wales (38 beaches), Swansea and Gower (35 beaches), Carmarthenshire (13 beaches), Pembrokeshire (112 beaches), Ceredigion (43 beaches), Meirionnydd (20 beaches), the Llyn Peninsula (72 beaches), Anglesey (127 beaches), the Northern Coast (17 beaches) and the Islands (11 beaches). In addition, an "At a glance" section lists beaches with lifeguard cover, surf beaches, beaches accessible by train and secret beaches.
The Author
Alistair Hare has lived most of his life in various coastal locations in Wales and England, and worked for nine seasons as a Beach Lifeguard. His love of the coast has taken him to explore the entire coast of Wales, and in doing so has compiled this unique guide to every beach and cove, including those to which the public are normally excluded. The book took 6 years to complete.
"The Beaches of Wales" can be purchased direct from the publisher (below) or from Amazon.